hey everyone. met a few of you at the autoX last weekend, had a good time. the best course i have driven on so far at maywood.
as far as cars go no VW or audi (sorry) but they are all fun given the right circumstances.
1st the daily driver/autoX car. looks different now, ditched the wing and i added a set of 17*9 bronze fno1r-c's.
crappy phone pic
zombie apocalypse jeep.
and the new project...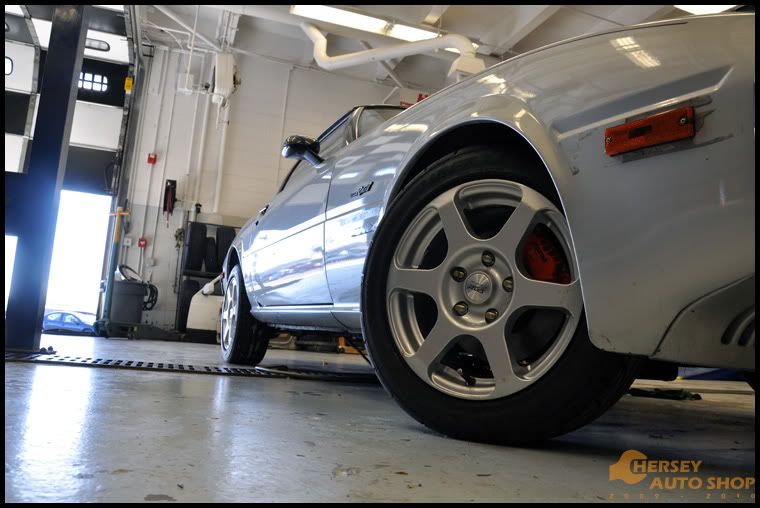 and the view from the front
looking forward to meeting more of you at the events.