This is a project that a freind of mine (and a friend of the CVO - was an instructor at the very first CVO track day) is working on. I figured folks here could appreciate it.
Here is the starting point. In 2004-5-6 (or was that 5-6-7?) Chuck finished 2nd, 1st and 2nd in the G Production national championship with the Orange Rabbit - 1.5 liters of 8v fury, weighing in at a svelte 1740# with driver. Unfortunately the GP class was folded, and they moved the car up one class to FP - dropping weight, getting wider wheels, wider track and allowing larger GTI valves and Golf throttle body.
Even with the allowed mods, the lighter weight was hard to get to, and when the National Championship Runoffs moved to Road America, the best Chuck could coax out of the old car was 14th, in a very competitive field.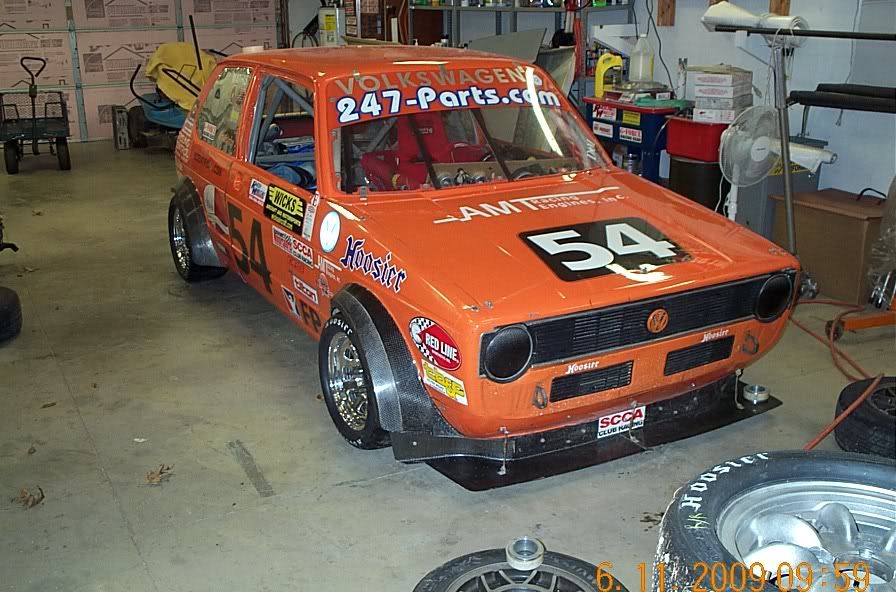 The solution has been determined to start fresh, with a new tub, and build it even lighter than before - target 1500 with driver. Since we were starting fresh, Chuck elected to reduce frontal area and aero drag along the way as well.
Here is the new donor: