Just got back from vacation and took an extra day off work to get caught up around the house. That means I had most of a day to work in the garage undisturbed!
The JB Weld had cured nicely and sanded down to a nice flat surface. If I was going for a true show car I would have put down another layer, but whatever. I scuffed everything to be painted with a Scotchbrite pad, and vacuumed. I finished the masking job and then wiped everything down with paint thinner and then again with a tar & grease remover.
Before spraying primer, this is what the prep looked like:
And after the first coat of primer:
Since temps here are getting up to 50 at best, the primer is drying slowly. I took an inventory of the spray cans on hand and don't think I'll have enough gloss black to do the whole interior, I'm hoping I have enough flat black to do the floor boards, while I'll save the gloss black for the center hump and some of the brackets that were removed. I'll probably spray a rectangular section under the pedals with a rubberized undercoating to give more durability to an area that will see a lot of wear.
And now for something completely different…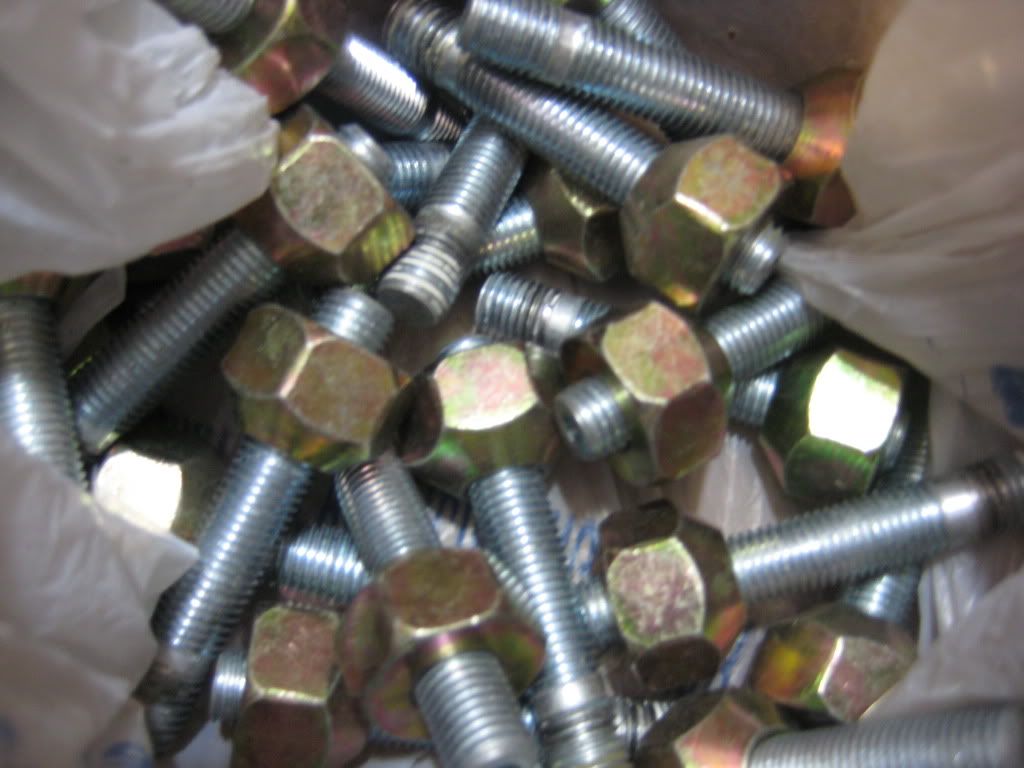 The 13x10 Bassett wheels with Hoosier R45A slicks came in! The slicks are in much better shape than I expected and the wheels were advertised as new, but had been sitting in a shed or a garage or something. I was told they were purchased for a road racing Scirocco, I don't know why they are not being used anymore. They appear to be in perfect shape except for a few splatters of blue paint. The guy selling them offered some screw in studs which he threw in, sweet!
The seller test fitted them on a MK3 before I bought them, but I still wanted to double check asap. They are ridiculous, in a good way!!
The clearance to the caliper is extremely tight, but does not touch: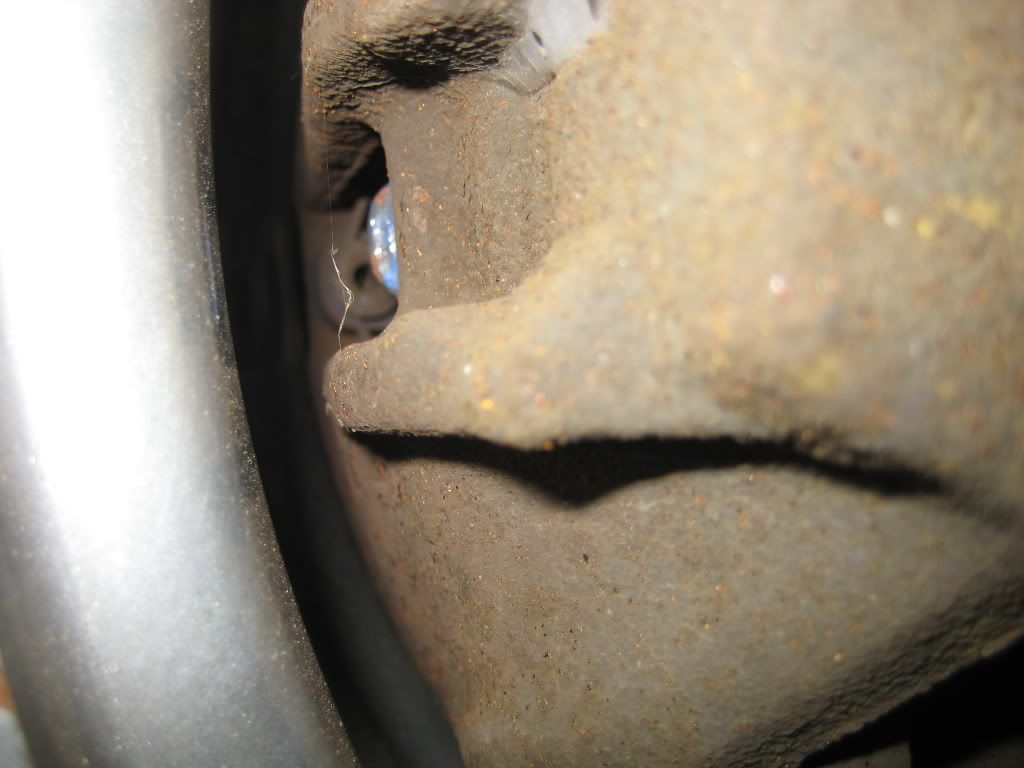 I test fit the studs, but need to get the right size deep socket to fit the lug nut. I think it is 23mm:
The wheels are not hub centric, but I don't think this will cause an issue so long as all the lugs are tight: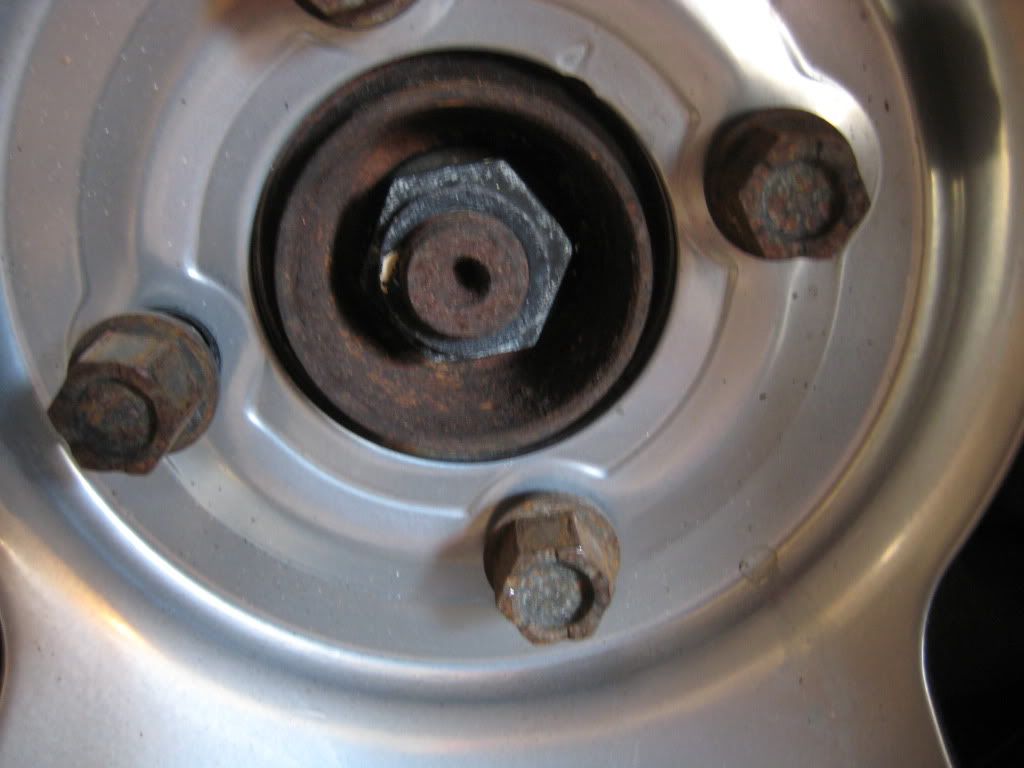 14x6 steelies with 195 radials vs. the slicks: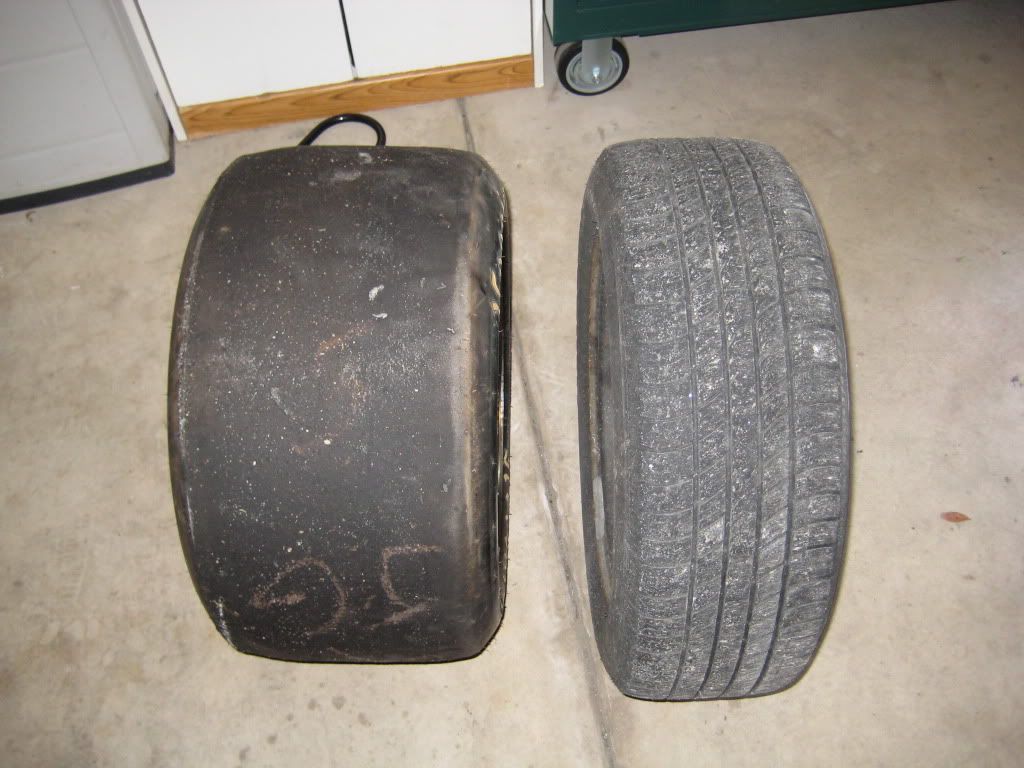 The slicks are about 0.75 inches shorter than the stock tires. The Bassett website says the wheels alone are 16 pounds each. I measured them with the slicks on and they weighed 32 pounds each. I have seen references to the stock steelies weighing 40 pounds, although I'm not sure if that is with or without tires. We'll just say that I am shedding 8 rotating pounds per corner for a total of 32 pounds of rotating weight removed.
Also, I had jotted down a few weights a couple of weeks ago of other things removed:
Sound deadening tar 16 lbs
Wiring 9.4 lbs
Stereo & speakers 14 lbs
These pieces listed add up to about 72 pounds, plus miscellaneous interior bits, A/C components, and lightening of the front & rear bumpers I'm hoping will add up to at least 150 pounds.