Listed on Ebay:
THE RMLS ARE NOT FOR SALE SEPERATE ONLY WITH THE CAR
Located in Nebraska - 68516
402-953-2671
$6000 with STOCK SNOWFLAKES OR BRING YOUR OWN WHEELS
$6500 with 16x8 RML's Snowflakes - pictured.
Pics from today: June 14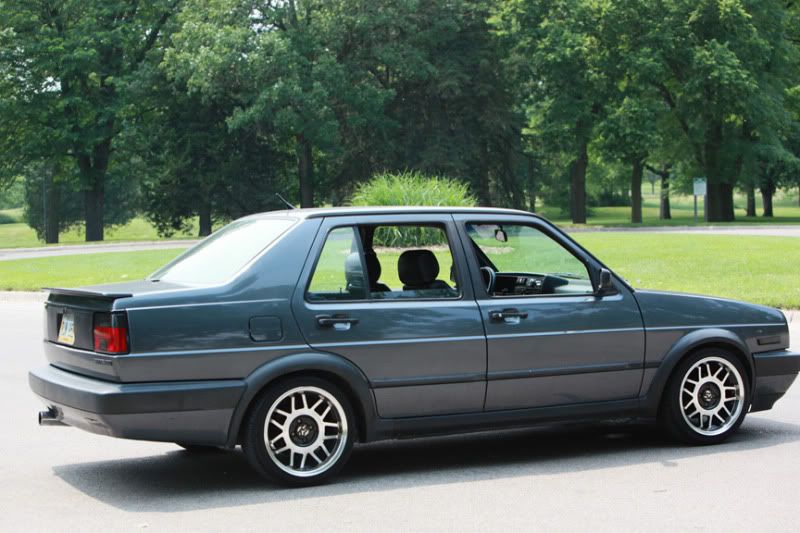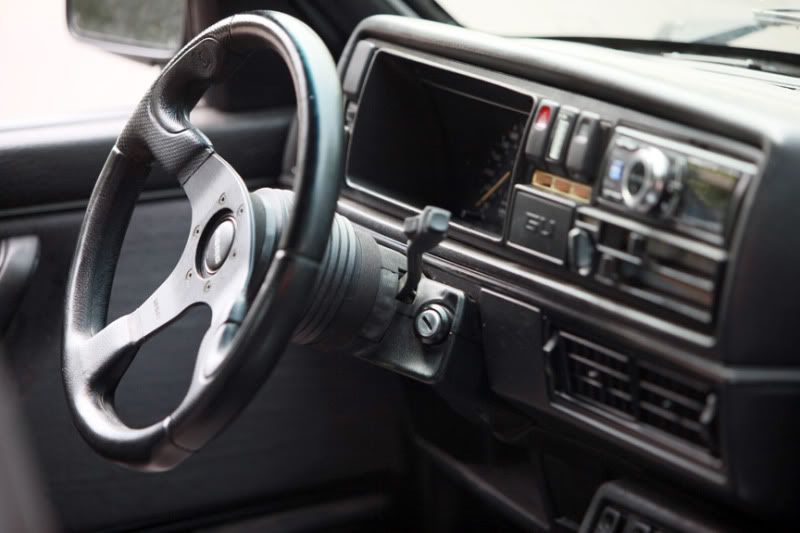 More pics
Duostyle Volt Gauge - and rare GLI plaque thing
16v key
Light still works
Corrado steelies are GONE:
1987 Volkswagen Jetta Gli 16v 2.0 16v
5 speed
Original odometer said 113k - previous owner burned through plastic trying to polish it - new odometer reads 160k ( Odometer doesnt work , everything else does )
Repainted - original color - looks AWESOME!
All new big bumpers, new flares, skirts - NEW
Big doors added as well - which happen to be the same original color - then of course repainted with the whole car.
Power windows / central locking - sunroof ( Manual )
Nice Momo steering wheel
Completely refinished Recaro Trophy interior - PERFECT!
New Dash ( yes new )
New shift boot / e brake boot ( cool stitching )
NEW,Suspension..... H&R with Bilstien sports,
NEW, Brake pads rotors, ss lines
NEW, clutch kit
Also refreshed tranny w new reverse gear, and a bolt kit
Block is from a passat - 45,000 on the block
2.0 blk w 1.8 head (slightly ported and polished), new valve springs and lifters, plugs and oem wires
5omm intake and tt fuel enrichment module.
ABD Big Bore Intake
RML Snowflake 16x8 Rims with 205.40.16 tires ( looks like original Snowflakes )
Original Keys
HID headlights - Badgeless grill.
Alpine Media Head unit ida-x303 with Ipod / Iphone line - USB ( doesnt not take cd's )
Nice Speakers
Best buy / sub / Amp in trunk
NEW A/C Condenser . New Compressor , New receiver / drier - just filled up with R12 ( BRRRRRRRRR is cold )
Car gets awesome gas mileage - i drove 400 miles on 2/3 tank of gas - the odometer doesnt work so i wasnt exactly sure - but i think i was getting 30 mpg on highway / interstate.
This car is my daily driver - its super clean and wonderful. I just need a bit more room so i am looking into going back to a Wagon again. ( I would trade for a Passat 4 motion wagon , A4 Avant ( 1.8t only ) or an A6 Wagon that is really nice )
The Corrado Steelies in some of these pics are NO LONGER AVAILABLE - car comes with the aftermarket 16" RML snowflakes
I am in Nebraska - 68516 - will travel for right car.